Subscribe to HWH's Free Updates:
AMC Dropped New 'Walking Dead' Episode 9,Season 2 Spoiler Teasers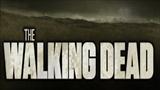 AMC dropped new Walking Dead episode 9,season 2 spoiler teasers. AMC recently dropped a couple new,small, spoiler teasers for the upcoming "Walking Dead" episode 9,and it sounds like a couple of the crewmembers are going to be fighting hard to survive,and more. The episode is titled, "Triggerfinger."
In the new 9th episode, Rick, Hershel and Glen will get trapped,and have to fight to survive. Shane will find Lori,caught up in some serious danger. That's it for now. I told you they were small teasers,but we'll have more for you guys after tomorrow night's episode 8,including the brand,new,sneak peek,clips.
In related news,we've found out that strangers are going to stroll into town,and start a fire fight with Rick and the crew after Rick killed off two of their boys for threatening to rape the women. Yeah,it sounds pretty interesting. Stay tuned. Episode 9 airs Sunday,February 19th at 8pm central time on AMC. Follow us on Facebook by Clicking Here. Follow us on Twitter by Clicking Here.
Did You Enjoy this Post? Subscribe to Hollywood Hills on Facebook, Twitter, & Email
Recent Posts from On The Flix: