Subscribe to HWH's Free Updates:
AMC Released New Walking Dead Finale Episode 13,Season 2 Spoiler Teasers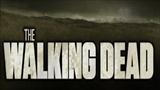 AMC released new Walking Dead finale episode 13,season 2 spoiler teasers. Recently,AMC dropped a couple new,small,spoiler teasers for their upcoming "Walking Dead" episode 13,which will also be the finale episode for season 2. The episode is titled, "Beside the Dying Fire," and it sounds pretty intense as some major things will come to a head.
In the new episode 13,Rick and Carl are going to find that the farm is in jeopardy. The group is going to get split up in the chaos. Rick's leadership is going to get called into question. It's also rumored that sword wielding Michonne character will make her first appearance. It'll quite possibly be a cliffhanger moment.
That's all we've got for you guys right now,but stay tuned because we'll get more info up after episode 12 airs tonight,along with the sneak peek,clips. Episode 13 airs Sunday,March 18th at 8pm central time on AMC. Follow us on Facebook by Clicking Here. Follow us on Twitter by Clicking Here.
Did You Enjoy this Post? Subscribe to Hollywood Hills on Facebook, Twitter, & Email
Recent Posts from On The Flix: