June 1, 2017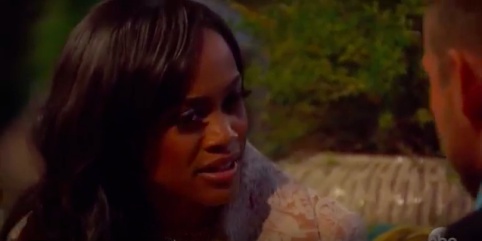 Recently, ABC dropped this new sneak peek/spoiler clip (below) for their upcoming episode 3 and it definitely doesn't disappoint. We're shown the continuation of that whole DeMario craziness. Apparently, he decided it would be a good idea to return to the cocktail party after getting busted for having a girlfriend while on the show!
We're shown footage of the rest of the guys running out to confront him after Rachel decided to see what DeMario had to say to her. ABC didn't give us too much footage for that particular situation in this clip. I suspect that they want to save most of it for the actual show. However, they revealed enough to let us know that some serious drama is going to take place. There's no doubt about that.
They also showed us some more drama that's going to be taking place with Eric and Lee. Judging from some of the scenes in the clip, it appears that Lee was saying some bad stuff about Eric and it got back to him. That culminated in a big confrontation scene towards the end. At one point, Eric is shown telling Lee, "It is about me because my name is in your mouth! It is about me!" So, yeah. That scene is definitely going to give us some very interesting drama. Stay tuned.
Read More..>>