March 12, 2014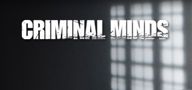 New Criminal Minds season 9,episode 19 official spoilers,synopsis released by CBS. Recently, CBS served up the new official,synopsis/spoilers for their upcoming "Criminal Minds" episode 19 of season 9, and it sounds pretty interesting as more unanswered questions pop up after a murder investigation, and more. The episode is called, "The Edge of Winter."
In the new episode 19 press release: As the BAU wraps up a murder investigation, Morgan's search for answers from a survivor could leave him with more questions about the case. Press release number 2: As the BAU wraps up an investigation into unusual stabbings in Upstate New York, Morgan's visit with one of the crime's survivors might uncover more questions left for the team to answer. Guest stars will include: Aasha Davis as survivor Daria Samsen and Emayatzy E. Corinealdi as her sister, Ellen Samsen.
Other guest stars will include: Aasha Davis (Daria Samsen), Emayatzy E. Corinealdi (Ellen Samsen), Taymour Ghazi (Joe Bachner), Anthony Nuccio (Coby Peters), Mandi Kreisher (Carrie), Caroline Lindy (Melissa), Scott Speiser (Dr. Claude Pinault), Lisa Kaminir (Dr. Carol Roberts), Guy Nardulli (Det. Walker), Isabella Way (Nurse), Matthew Alan Brady (Lionel),Marty Fortney (Dad), Aaron Fili (M.E. Garrison), Steven Dady (Son), and Sunny Suljic (Young Joe).
The episode was written by Janine Sherman Barrois, one of the series' executive producers, and it was directed by Hanelle Culpepper. Episode 19 is scheduled to air on Wednesday night, March 19th at 8pm central time on CBS.
Read More..>>