October 28, 2013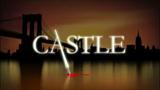 New Castle season 6,episode 7 official spoilers,synopsis released by ABC. Recently,ABC served up the new,official, synopsis/spoilers for their upcoming "Castle" episode 7 of season 6, and it sounds like it'll be pretty interesting as Castle and Alexis try to save a Death Row inmate from getting executed, and more. The episode is called, "Like Father, Like Daughter."
In the new episode 7 press release: Castle and Alexis will try to prove a man is innocent before he's executed. Press release number 2: Alexis is going to enlist Castle's help on an Innocence Review case to prove that a death row inmate, named Frank Henson (guest star James Carpinello), was wrongly convicted.
With only 72 hours left before his execution, Castle and Alexis (with help from Beckett) will urgently investigate the original murder, only to uncover explosive secrets that may seal Frank's fate. Joelle Carter ("Justified") will guest star as Frank's long-time girlfriend who has always believed in him.
Other guest stars will include: James Carpinello as Frank Henson, and Wes Ramsey as John Henson. Episode 7 was written by Marc Dube ,and directed by Paul Holahan. Episode 7 is scheduled to air on Monday night, November 4th at 9pm central time on ABC.
Read More..>>