December 12, 2013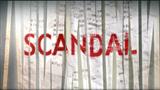 New Scandal season 3,episode 11 spoilers delayed for Winter break,new details. Hey Scandal fans. We're sorry to have to tell you guys that there will be a hold up on the official spoilers for episode 11 of season 3 tonight as the show has hit its Winter break hiatus,and is not expected back in action for quite some time until February 27th,2014. So, go ahead and mark that down on your TV calendars.
We're hoping that ABC will drop a new promo/spoiler clip for episode 11 tonight after episode 10 airs. If they do, we'll definitely get that posted for you guys,so be sure to stick around for that. In related news, we do have a bit of spoiler intel for season 3 future episodes.
The show has casts actor, Jon Tenney, to play a rumored love interest for Bellamy Young's love-starved FLOTUS.
Read More..>>