September 20, 2016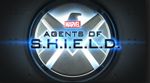 New Agents Of SHIELD season 4,episode 2 official spoilers,synopsis released by ABC. Recently, ABC served up the new,official synopsis/spoilers for their upcoming "Marvel's Agents Of SHIELD" episode 2 of season 4, and it sounds like things will get very serious, super intense and really interesting as Daisy gets into a wicked 1 on 1 battle with Ghost Rider, and she will pay a very terrible price for it!
We're also going to see Coulson have to meet the new Director, who will apparently have a very shocking agenda, and more! The episode is called, "Meet the New Boss."
In the new episode 2 press release: DAISY GOES TO BATTLE GHOST RIDER AT A TERRIBLE COST, AND COULSON FACES THE NEW DIRECTOR. Press release number 2: Daisy is going to go to battle Ghost Rider at a terrible cost, and Coulson will end up facing the new Director, and his bold agenda will surprise them all.
Read More..>>