November 26, 2013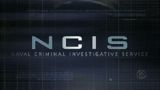 New NCIS season 11,episode 10 delayed tonight,not airing til December 2013. Hey, "NCIS" fans. It's time to tell you guys some bad news again. The new episode 10 of season 11, titled, "Devil's Triad" will not be airing tonight or next week, because the show has gone on a slight hiatus until December 10th at 7pm central time. So, go ahead and mark that down on your calendars.
For tonight, your options will be to either find something else to watch or settle for a "Rudolph the Red-Nosed Reindeer" special that they've got running in its place,lol!! The choice is yours. CBS did releases some spoiler teasers for the episode last week. They reveal that Complications will arise when the NCIS team discovers a link between a murder victim and the current boyfriend of Gibbs and Agent Fornell's ex-wife.
Meanwhile, NSA Analyst ,Ellie Bishop, is going to adjust to joining the NCIS team.
Read More..>>