September 4, 2016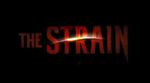 New Strain season 3,episode 3 official spoilers,synopsis released by FX. Recently, FX revealed the new, official synopsis/spoilers for their upcoming "The Strain" episode 3 of season 3, and it sounds like things will get really interesting, very dramatic and extremely intense as Quinlan's major thirst for vengeance comes to light!
The Occido Lumen gets stolen, prompting Fet and Setrakian to go on a mad tear in search of it! We're also going to see Angel and Gus trying to hide from a police sweep while also hiding a secret houseguest at the same time, and more! The episode is called, "First Born."
In the new episode 3 press release: The Occido Lumen will be gone. Stolen. Setrakian and Fet are going to race to recover it.
Read More..>>