August 24, 2016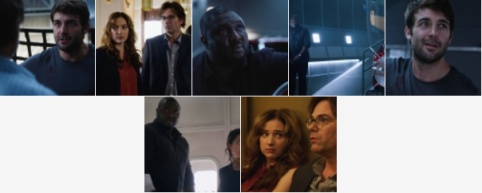 New Zoo season 2,episode 11 spoiler photos released by CBS. Recently, CBS served up these new, official spoiler pics for their upcoming "Zoo" episode 11 of season 2, and they give us new looks at Jamie and Mitch in action in a few of the pics as they get through a crazy animal attack.
Jason is spotted looking pretty intense in one of the photos and in a pretty good mood in another photo. We also see Abraham doing his thing in a couple of the pics. The episode is called, "The Contingency."
In the new episode 11 plot summary: Mitch and Jamie are going to brave an animal attack at the Russian Embassy in Washington, D.C., and Jackson will end up finally getting the answers he's been looking for from a surprising source.
Read More..>>