January 27, 2014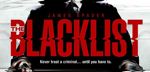 New Blacklist episode 14,season 1 spoilers delayed for another break. Hey, "Blacklist" fans. Well, we're sorry to have to let you guys know that the new,official spoilers for episode 14 of season 1, titled, "The Katana" will be held up for a little while as the show will be taking yet another hiatus/break until Monday night, February 24th at 9pm central time, so go ahead and mark that down on your TV calendars.
NBC might drop a promo/spoiler clip for episode 14 after episode 13 airs tonight. If they do, we'll most certainly get that posted on the site for you guys, so be sure to check back for that. In related news, we've just learned that NBC has titled the 15th episode. It's going to be called, "Madeline Boyd."
So, we'll most likely see someone named Madeline Boyd, causing some drama in that one if it's anything like past episodes that have been titled after someone's name.
Read More..>>