August 13, 2013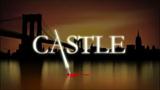 New Castle season 6,episode 5 small spoiler teaser & title revealed. Recently, Spoiler TV served up a brand new spoiler teaser for the upcoming "Castle" episode 5 of season 6, and the episode is called, "Time Will Tell." It turns out that we're going to see a new dude, named Simon, show up on the scene,and he'll claim to be from the future,so that sounds pretty intriguing to say the least.
In their spoiler report, here's what they had to say: " Episode 6.05 of Castle will be called "Time Will Tell." It will feature a man Simon, who claims to be from the future. " In related news, Alexis actress, Molly Quinn, recently revealed to Wetpaint that we're going to see Castle and Beckett's relationship get quite confusing as they won't be spending much time together,and what not. It's definitely not sounding good.
Stay tuned. Season 6 is set to debut on Monday night, September 23rd.
Read More..>>