December 7, 2013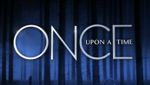 New Once Upon A Time season 3,episode 10 official spoilers,synopsis released by ABC. Recently,ABC served up the new,official,synopsis/spoilers for their upcoming "Once Upon A Time" episode 10 of season 3, and it sounds pretty intense as Pan is planning to shake up everybody's lives, and more! The episode is called, "The New Neverland."
In the new episode 10 press release: The residents of Storybrooke will be overjoyed upon the return of Henry and our heroes from Neverland. But unbeknownst to them, a plan is secretly being put into place by a well-hidden Pan that will shake up the very lives of the townspeople.
Meanwhile, in the Fairy Tale Land that was, Snow White and Prince Charming's honeymoon will turn out to be anything but romantic when they go in search of a mythical being that could stop Regina cold in her tracks. The episode was written by Andrew Chambliss and directed by Ron Underwood.
Guest stars will include: Lee Arenberg as Leroy/Grumpy, Keegan Conner Tracy as Blue Fairy/Mother Superior, Beverley Elliott as Granny, David-Paul Grove as Doc, Gabe Khouth as Mr. Clark/Sneezy, Faustino Di Bauda as Sleepy, Jeffrey Kaiser as Dopey, Michael Coleman as Happy, Mig Macario as Bashful, Robbie Kay as Pan, JoAnna Garcia Swisher as Ariel, Gil McKinney as Eric, Rose McIver as Tinker Bell, Parker Croft as Felix, Freya Tingley as Wendy, James Immekus as keychain ,and Matt Kane as glasses.
Episode 10 airs tomorrow night, December 8th at 7pm central time on ABC.
Read More..>>