November 20, 2013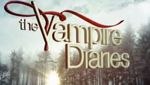 Vampire Diaries season 5 new big villain to arrive soon,will be familiar & more,new spoiler. Recently, TV Guide served up their latest Mega Buzz spoiler chat session , and revealed some great,new, spoiler scoopage for Vampire Diaries current season 5. It turns out that we're definitely going to see a new replacement for Silas as the big bad in the "not too distant" future, and it's going to be someone we've already seen,before!
They revealed that this awesome news was delivered courtesy of Bonnie starlet, Katerina Graham. In their spoiler reveal, they stated: "The new villain is waiting in the wings, according to Kat Graham, who we pressed for details. "You're going to be really surprised and elated to see who the next villain is," she says. "I'm so ready for him to be the villain." So it's someone we also possibly care about? "Yes, it's somebody you've seen before." Guesses?"
So, yeah, guys. Be on the lookout for that, and stay tuned.
Read More..>>