Subscribe to HWH's Free Updates:
Bachelor 2012 Finale Spoilers: Ben Dumps Lindzi,Gets Engaged To Evil Courtney & More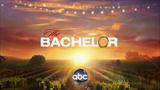 Ben dumps Lindzi,gets engaged to evil Courtney & more in ABC's Bachelor 2012 finale episode. So,that's it guys. Accordingto Reality Steve,who has gotten all the eliminations correct this season, Ben Flajnik is going to,indeed,pick the evil Courtney Robertson to be his future,possible,bride in the final episode,which airs to weeks from tonight.
Here's what goes down. The final rose ceremony will take place at a mountain called Sunnegga with a Matterhorn as the backdrop in Switzerland. Both Lindzi and Courtney arrive at the location,via a helicopter. Once they arrive at the location,I can pretty much guess that Ben pulls poor Lindzi aside to confirm that he is an idiot,and has decided to propose to Courtney.
After that, he goes to give Courtney the good news that she succeeded in playing him this entire time,and has won the whole damn thing. Basically,it's just going to be a very sad thing to watch,when normally, most people would be cheering for it to go well.
Everybody's gonna be like WTF? Even Ben,who has reportedly already broken up with her,lol!!! What a joke this show has become. Anyways,that Emily Maynard chick is the new Bacherlorette,which I think is the wrong choice too. Talk about high maintenance. I have a feeling no one will be able to please her. Stay tuned. Follow us on Facebook by Clicking Here. Follow us on Twitter by Clicking Here.
Did You Enjoy this Post? Subscribe to Hollywood Hills on Facebook, Twitter, & Email
Recent Posts from On The Flix: