Subscribe to HWH's Free Updates:
ABC Released New Bachelor 2012 Finale Episode 11 Spoiler Clip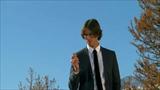 ABC released new Bachelor 2012 finale episode 11 spoiler clip. Earlier today,ABC dropped a new,sneak peek,clip (below) for the upcoming finale episode of the Bachelor 2012,and it looks pretty interesting as more drama between Ben and evil Courtney ensues,because Courtney has wacky trust issues,and more.
The new clip shows Ben,taking the women to Venice,and he has fun in the snow with them. At one point,Ben appears to be having a lovely time with Lindzi. They giggle,laugh,and kiss. Lindzi also tells him,she loves him. Bless her heart. Then Ben is seen,sledding with Courtney,and they have a good time until Courtney brings up her weird trust issues. It makes Ben say, "I don't know why we're getting into it, again."
Apparently,Courtney doesn't get on Ben's nerves,enough,because it is reported that he does ultimately pick her. It's so sad. Check it out,below. The finale episode 11 airs Monday,March 12th at 7pm central time on ABC. Follow us on Facebook by Clicking Here. Follow us on Twitter by Clicking Here.
Did You Enjoy this Post? Subscribe to Hollywood Hills on Facebook, Twitter, & Email
Recent Posts from On The Flix: