Subscribe to HWH's Free Updates:
Big Brother 14 To Battle With New,Similar Show Called 'Glass House' This Summer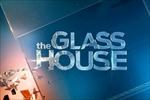 Big Brother 14 to battle with new, similar show called 'Glass House' this summer. Hey fellow Big Brother fans. As you all know. It's almost that time of year again for Big Brother to start up it's new season 14. However, this year,it looks like ABC is trying to get in on the action that took CBS years to build. And they're doing it with some half-baked show called "Glass House."
They sent out a press release for it at the end of April and described it as 14 guests,living in a house,competing for prizes,and a grand prize of $250,000,which is considerably less than the $500,000 Big Brother, awards, especially after taxes eats it up.
The press release also mentioned that "Glass House" is giving most of it's power to the viewing audience,which really sucks for the contestants. They will also be able to control what the players wear and eat to the games they play, even where they sleep.
Viewers will also have the chance to give their favorite contestants feedback on their game from outside the house. Also, they will have live feeds,but only for 7 times during the week,instead of the 24 hours we get with Big Brother,which sounds like a freaking joke to me.
The show is scheduled to premiere on Monday, June 18th at 10:00-11:00 pm eastern time. However, I think it will flop,especially since CBS is currently trying to sue them for Copyright infringement of the show's concept. It's crazy. Stay tuned. Follow us on Facebook by Clicking Here. Follow us on Twitter by Clicking Here.
Did You Enjoy this Post? Subscribe to Hollywood Hills on Facebook, Twitter, & Email
Recent Posts from On The Flix: