Subscribe to HWH's Free Updates:
CW Gossip Girl Reportedly May Get Canceled After Season 6 Plus Season Cut In Half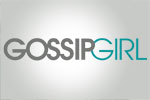 CW Gossip Girl reportedly may get canceled after season 6 plus season cut in half.Hey,peeps. According to a new report from The Wrap,it may be time to wave goodbye to Gossip Girl forever after season 6. To go along with that,you guys might also see a lot less episodes for its speculated final season due to the dreaded low ratings report.
Sources close to production informed them that Gossip Girl may go out like One Tree Hill is in the progress of doing this year with it's 9th and final season,only serving up 13 episodes. No solid decision has been made on the future of the show just yet,but this likely seems the case,since they're showing low ratings this season. GG only averaged 1.7 million viewers, and a 1.9 rating in the women 18-34 demo. That's a pretty long way away from the 2.35 million viewers the show averaged in its first season.
The main stars: Blake Lively, Ed Westwick, Chace Crawford, and Leighton Meester are currently still under contract,so it might be more beneficial for CW to go ahead and renew GG for a 6th season rather than undergo a potentially costly ordeal of re-negotiating salaries. Stay tuned. Follow us on Facebook by Clicking Here. Follow us on Twitter by Clicking Here.
Did You Enjoy this Post? Subscribe to Hollywood Hills on Facebook, Twitter, & Email
Recent Posts from On The Flix: