Subscribe to HWH's Free Updates:
CW Released New 'Vampire Diaries' Episode 12,Season 3 Wild Spoiler Clip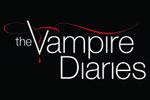 CW released new 'Vampire Diaries' episode 12,season 3 wild spoiler clip. Earlier tonight, the CW dropped the new,sneak peek,clip (below) for their upcoming "Vampire Diaries" episode 12,and it looks pretty damn intense,once again, as Caroline's father is awfully pissed at Tyler for taking a little nibble into her neck,nearly killing her,and more. The episode is titled, "The Ties That Bind."
In the clip, Bonnie is seen,revealing to Stefan that her mother can probably open the mystery coffin. Klaus is seen,talking to Damon about ripping hearts from chests. Caroline's father is seen,beating the living crap out of Tyler for nearly killing Caroline.
Last,but definitely not least, Stefan gets shot,but we're sure he'll survive it. However,he does appear to be in a hell of a lot of pain. Check it out,below. Episode 12 airs Thursday,January 19th at 7pm central time on the CW. Follow us on Facebook by Clicking Here.
Did You Enjoy this Post? Subscribe to Hollywood Hills on Facebook, Twitter, & Email
Recent Posts from On The Flix: