Subscribe to HWH's Free Updates:
CW Released New,3rd 'Vampire Diaries' Episode 15,Season 3 Actor's Spoiler Clip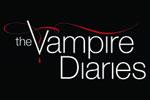 CW released new,3rd 'Vampire Diaries' episode 15,season 3 actor's spoiler clip. Earlier today, CW dropped this new,3rd ,sneak peek,clip (below) for their upcoming Vampire Diaries episode 15,and it offers more unseen footage,along with some commentary from main actors Nina Dobrev and Ian Somerhalder.
The new clip starts off,showing a new scene with Damon talking to Alaric,and inquiring if he's hanging with his new girl Meredith. Then beautiful Nina Dobrev,chimes in to reveal what's going down. Everyone's starting to play investigator since dead body's keep showing up. Nina also describes the differences in the Originals vampire's demeanors.
At one point, Ian Somerhalder,chimes to talk about how mysterious Elijah is . You never really know who he's rooting for. He already screwed Damon and Stefan over to save Klaus. However,he thinks it's every man for himself now,and that's not a comfortable feeling. It also shows more unseen footage with the Originals. Check it out,below. Follow us on Facebook by Clicking Here. Follow us on Twitter by Clicking Here.
Did You Enjoy this Post? Subscribe to Hollywood Hills on Facebook, Twitter, & Email
Recent Posts from On The Flix: