Subscribe to HWH's Free Updates:
How I Met Your Mother Season 9,Episode 1 Six New Spoilers Revealed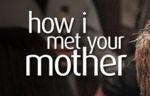 How I Met Your Mother season 9,episode 1 six new spoilers revealed. Recently,the people over at Zap2it already got to watch the upcoming "How I Met Your Mother" episode 1 of season 9, and decided to grace us with 6 good spoiler teasers that we can expect to see during it. We'll see Lily ,meeting the Mother for some interesting drama, and more.
Their new spoiler scoop session went like this: "the rest of the regular characters will meet Ted's (Josh Radnor) future wife before Ted himself does. First up is Lily (Alyson Hannigan), who ends up on the same train as Milioti's character (whose name, incidentally, probably won't be revealed until late in the season). She makes a pretty good first impression. Cookies are involved.
Lily ends up on the train after the drive out to Long Island with Ted becomes unbearable. We learn that Mr. Mosby, like a certain "Parks and Recreation" staffer, has a fondness for binders stuffed with minutiae. On their limo ride to Farhampton, Robin and Barney become concerned over family issues, specifically, the number of oddball relatives each has invited to the wedding. One cousin in particular makes the couple especially uncomfortable.
Sherri Shepherd makes the first of several appearances as a woman seated next to Marshall (Jason Segel) as he and little Marvin make the return flight to Minnesota. Marshall is (justifiably) starting to freak out over his decision to accept a judgeship without telling Lily, and he does not make for the best seatmate. It only goes downhill from there.
It's something Lily decides to get at the Farhampton Inn, and it will apparently be a recurring joke during the season. So you may be hearing the phrase "Thank you, Linus" a whole lot. Most of the action in the premiere takes place at the inn, but as Bays promised in a recent interview, there's a good amount of jumping around in the episode, including one scene at the gang's long-time hangout." Stay tuned. Season 9 debuts on September 23rd on CBS. Follow us on Facebook by Clicking Here. Follow us on Twitter by Clicking Here.
Did You Enjoy this Post? Subscribe to Hollywood Hills on Facebook, Twitter, & Email
Recent Posts from On The Flix: