Subscribe to HWH's Free Updates:
New Agents Of SHIELD Episode 10,Season 1 Delayed Tonight,Not Airing Til Next Week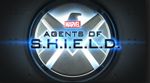 New Agents Of SHIELD episode 10,season 1 delayed tonight,not airing til next week. Hey, "Agents Of SHIELD" fans. We've got bad news for you guys,tonight, as episode 10 of season 1, titled, "The Bridge" has been delayed until next Tuesday night, December 10th at 7pm central time,so go ahead and mark that date down on your calendars. We're not sure why it's not airing tonight as ABC is just throwing up a rerun in its place.
But anyways, ABC did drop a promo/spoiler clip (below) for episode 10 ,last week, in case you haven't seen it yet. It reveals that Coulson will bring Mike Peterson back for some super soldier action to help out in their latest case. Melinda definitely won't agree with it as she tells Mike, he shouldn't be there.
Meanwhile , more major ,intense action will go down. Check it out,below and stay tuned. Follow us on Facebook by Clicking Here. Follow us on Twitter by Clicking Here.
Did You Enjoy this Post? Subscribe to Hollywood Hills on Facebook, Twitter, & Email
Recent Posts from On The Flix: