Subscribe to HWH's Free Updates:
New Arrow Season 2,Episode 3 Official Spoilers,Synopsis Released By CW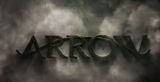 New Arrow season 2,episode 3 official spoilers,synopsis released by CW. Recently, CW revealed the new, official synopsis/spoilers for their upcoming "Arrow" episode 3 of season 2, and it sounds quite intense as an old criminal will be torturing and murdering women, and more. The episode is called, "Broken Dolls."
In the new episode 3 press release: Lance is going to learn a criminal ,named Barton Mathis, whom he put away years ago, broke out of prison during the quake and is back to torturing and murdering women. Felicity is going to offer herself as bait, so Arrow, Diggle, and Lance can catch this villain, but the plan is going to go awry.
Furious, Mathis will kidnap Laurel in retaliation ,and plans to murder her while Lance watches. Meanwhile, Thea and Oliver will be stunned when District Attorney ,Adam Donner, seeks the death penalty for Moira. Oliver will ask Roy to help him find the Canary. Episode 3 is set to air on Wednesday night,October 23rd at 7pm central time on the CW. Stay tuned. Follow us on Facebook by Clicking Here. Follow us on Twitter by Clicking Here.
Did You Enjoy this Post? Subscribe to Hollywood Hills on Facebook, Twitter, & Email
Recent Posts from On The Flix: