Subscribe to HWH's Free Updates:
New Arrow Season 2,Episode 9 Official Spoilers,Synopsis Released By CW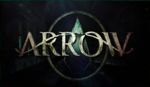 New Arrow season 2,episode 9 official spoilers,synopsis released by CW. Recently,CW served up the new,official,synopsis/spoilers for their upcoming "Arrow" episode 9 of season 2, and it sounds like things will get quite interesting as Oliver has to deal with the past,and more. The episode is called, "Three Ghosts."
In the new episode 9 press release: Oliver is going to get visited by ghosts from the past. After a fight with Cyrus Gold AKA the Acolyte (guest star Graham Shiels), Oliver will get drugged and left for dead. Determined to cure him, Felicity will make a risky decision. The cure will cause Oliver to hallucinate, and what he sees, is going to force him to confront his past.
Meanwhile, Barry (guest star Grant Gustin) will continue to help Felicity, and their connection will grow stronger. Arrow will ask Lance to look into Gold, but when the stakeout on Gold goes bad, someone is going to get killed. Roy will get captured and tortured by Brother Blood (guest star Kevin Alejandro).
John Behring directed the episode with story by Greg Berlanti & Andrew Kresiberg ,and teleplay by Geoff Johns & Ben Sokolowski. Episode 9 is scheduled to air on Wednesday night, December 11th at 7pm central time on the CW. Stay tuned. Follow us on Facebook by Clicking Here. Follow us on Twitter by Clicking Here.
Did You Enjoy this Post? Subscribe to Hollywood Hills on Facebook, Twitter, & Email
Recent Posts from On The Flix: