Subscribe to HWH's Free Updates:
New Beauty And The Beast Season 2,Episode 5 Official Spoilers,Synopsis Released By CW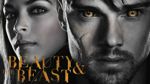 New Beauty And The Beast season 2,episode 5 official spoilers,synopsis released by CW. Recently, CW revealed the new, official, synopsis/spoilers for their upcoming "Beauty And The Beast" episode 5 of season 2, and it sounds very intriguing as Vincent meets up with an old, dangerous friend, and more. The episode is entitled, "Reunion."
In the new episode 5 press release: Catherine is going to be threatened by a beast that's looking for Vincent. Catherine will get a blast from the past as she attends her high school reunion, where she will uncover more of her past than she ever anticipated. In the meantime, Vincent is going to meet up with one of his old military buddies who is hiding a very dangerous secret.
Sendhil Ramamurthy, Austin Basis ,and Nina Lisandrello will also show up in the episode. The episode was written by Eric Tuchman, and directed by Fred Gerber. Episode 5 is scheduled to air on Monday night,November 4th at 8pm central time on the CW. Stay tuned. Follow us on Facebook by Clicking Here. Follow us on Twitter by Clicking Here.
Did You Enjoy this Post? Subscribe to Hollywood Hills on Facebook, Twitter, & Email
Recent Posts from On The Flix: