Subscribe to HWH's Free Updates:
New Blacklist Episode 6,Season 1 Official Spoilers,Synopsis Released By NBC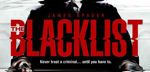 New Blacklist episode 6,season 1 official spoilers,synopsis released by NBC. Recently,NBC revealed the new, official spoilers/synopsis for their upcoming "The Blacklist" episode 6 of season 1, and it sounds pretty interesting as Tom will confront Liz about the box, and more. The episode is called, "Gina Zanetakos."
In the new episode 6 press release: Eager to exonerate Tom, Liz will try to learn the truth. Press release number 2: After Tom confronts Liz about the box, he will claim he's innocent ,and insists that they turn it into the FBI so his name can be cleared. Elsewhere, Red is going to inform Liz and the FBI that the next name on the Blacklist is a beautiful and deadly corporate terrorist, named Gina Zanetakos (guest star Margarita Levieva).
Actors ,Diego Klattenhoff, Parminder Nagra ,and Harry Lennix, will also show up in the episode. Episode 6 is scheduled to air on Monday night,October 28th at 9pm central time on NBC. Stay tuned. Follow us on Facebook by Clicking Here. Follow us on Twitter by Clicking Here.
Did You Enjoy this Post? Subscribe to Hollywood Hills on Facebook, Twitter, & Email
Recent Posts from On The Flix: