Subscribe to HWH's Free Updates:
New Blacklist Episode 7,Season 1 Official Spoilers,Synopsis Released By NBC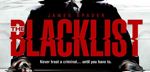 New Blacklist episode 7,season 1 official spoilers,synopsis released by NBC. Recently, NBC dropped the new, official,synopsis/spoilers for their upcoming "The Blacklist" episode 7 of season 1, and it sounds pretty intense as Liz and company try to track down a chemical attack criminal, and more. The episode is called, "Frederick Barnes."
In the new episode 7 press release: After a chemical attack on a subway, Liz and the FBI are going to search for the man responsible. Liz will reluctantly call on Red for his help after she finds her search for the next person on the blacklist, brilliant scientist Frederick Barnes, heading to a dead end.
In the meantime, Liz is going to want nothing to do with Red after he implicated Tom. Episode 7 is scheduled to air on Monday night, November 4th at 9pm central time on NBC. Stay tuned. Follow us on Facebook by Clicking Here. Follow us on Twitter by Clicking Here.
Did You Enjoy this Post? Subscribe to Hollywood Hills on Facebook, Twitter, & Email
Recent Posts from On The Flix: