Subscribe to HWH's Free Updates:
New Carrie Diaries Season 2,Episode 9 Official Spoilers,Synopsis Released By CW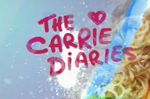 New Carrie Diaries season 2,episode 9 official spoilers,synopsis released by CW. Recently, CW dropped the new,official, synopsis/spoilers for their upcoming "The Carrie Diaries" episode 9 of season 2, and it sounds like it'll be pretty interesting as Larissa gives Carrie some harsh advice, Tom works a top-secret case, and more. The episode is called, "Under Pressure"
In the new episode 9 press release: Larissa is going to give Carrie some harsh advice about her relationship with Sebastian. When Harlan (guest star Scott Cohen) asks Tom to work overnight on a top-secret case, Dorrit is going to decide to throw an impromptu get-together, which will quickly spiral out of control.
In the meantime, Mouse and Donna will get surprisingly close ,and Sebastian will make a hasty decision after another fight with his parents. Freema Agyeman will also show up in the episode. Andy Wolk directed the episode, and it was written by Logan Slakter. Episode 2 is scheduled to air on Friday night, January 3rd, 2014 at 7pm central time on the CW. Stay tuned. Follow us on Facebook by Clicking Here. Follow us on Twitter by Clicking Here.
Did You Enjoy this Post? Subscribe to Hollywood Hills on Facebook, Twitter, & Email
Recent Posts from On The Flix: