Subscribe to HWH's Free Updates:
New Castle Season 6,Episode 8 Official Spoilers,Synopsis Released By ABC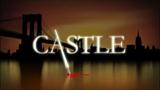 New Castle season 6,episode 8 official spoilers,synopsis released by ABC. Recently, ABC revealed the new,official,synopsis/spoilers for their upcoming "Castle" episode 8 of season 6, and it sounds pretty intriguing as Castle and Beckett investigate a very dangerous case of a murdered relationship therapist, and more. The episode is called, "A Murder Is Forever."
In the new episode 8 press release: When a famed relationship therapist is murdered, it will appear that her access to the secrets of her elite and powerful clients led to her death. But when Castle and Beckett discover the victim was in possession of a rare object worth millions of dollars, they are going to realize that this case may be even more complicated and dangerous than they thought.
Guest stars will include: Carter Roy as MC, David Blue as Kyle, Anthony Ruivivar as Barrett Hawk, and Maya Stojan as Tory Ellis. The episode was written by Chad Gomez Creasey & Dara Resnik Creasey ,and directed by Bill Roe. Episode 8 is scheduled to air on Monday night, November 11th at 9pm central time on ABC. Stay tuned. Follow us on Facebook by Clicking Here. Follow us on Twitter by Clicking Here.
Did You Enjoy this Post? Subscribe to Hollywood Hills on Facebook, Twitter, & Email
Recent Posts from On The Flix: