Subscribe to HWH's Free Updates:
New Criminal Minds Season 9,Episode 12 Spoilers Delayed For Winter Break,New Details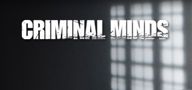 New Criminal Minds season 9,episode 12 spoilers delayed for Winter Break,new details. Hey "Criminal Minds" fans. Once again, we regret to have to inform you that your favorite show has hit its Winter break hiatus, so there will be no new spoilers for the upcoming episode 12 of season 9, tonight. However, we are hoping that CBS will serve up a new promo/spoiler clip after episode 11 airs tonight. If they do, we'll definitely post that one for you guys, so check back for that.
CBS did reveal a title for episode 12, so that we aren't totally in the dark. It's going to be called, "The Black Queen," and we've also learned that they've hired a new actress to appear in it. Actress, Jackie Joyner, will be coming on as character Rhonda, but unfortunately, no other details were revealed about her role.
Currently, there are no details as to when the show will return from its winter break, but we're guessing it'll be back in action in January or February 2014, sometime. Stay tuned. Follow us on Facebook by Clicking Here. Follow us on Twitter by Clicking Here.
Did You Enjoy this Post? Subscribe to Hollywood Hills on Facebook, Twitter, & Email
Recent Posts from On The Flix: