Subscribe to HWH's Free Updates:
New Hunger Games 3,Mockingjay Part 1 Official Spoilers,Synopsis Released By Lionsgate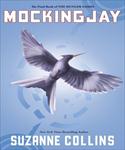 New Hunger Games 3,Mockingjay part 1 official spoilers,synopsis released by Lionsgate. Recently, Lionsgate delivered the new,official,synopsis/spoilers for their upcoming action/drama flick, "Hunger Games 3: Mockingjay Part 1″ and it sounds like it'll be extremely intense and very interesting as Katniss will spearhead a large rebellion against the corrupt,evil Panem Capital, and more!
Their official synopsis goes like this: "In "Mockingjay Parts 1 & 2," we follow heroine Katniss Everdeen's journey as she leads the districts of Panem in a rebellion against the tyrannical and corrupt Capitol. As the war that will determine the fate of Panem escalates, Katniss must decipher for herself who she can trust and what needs to be done, with everything she cares for in the balance."
The movie stars: Jennifer Lawrence, Josh Hutcherson, Liam Hemsworth, Woody Harrelson, Elizabeth Banks, Philip Seymour Hoffman, Jeffrey Wright, Stanley Tucci, Donald Sutherland, Julianne Moore, Natalie Dormer, Stef Dawson, Evan Ross, Lily Rabe, Patina Miller, Wes Chatham, and Elden Henson. It's set to show up in theaters on November 21st, 2014. Stay tuned. Follow us on Facebook by Clicking Here. Follow us on Twitter by Clicking Here.
Did You Enjoy this Post? Subscribe to Hollywood Hills on Facebook, Twitter, & Email
Recent Posts from On The Flix: