Subscribe to HWH's Free Updates:
New Nashville Season 2,Episode 10 Official Spoilers,Synopsis Released By ABC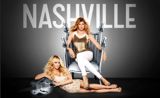 New Nashville season 2,episode 10 official spoilers,synopsis released by ABC. Recently, ABC delivered the new,official,synopsis/spoilers for their upcoming "Nashville" episode 10 of season 2, and it sounds like it'll be quite drama-filled and intriguing as Juliette gets major negative reactions from fans, and more. The episode is called, "Tomorrow Never Comes."
In the new episode 10 press release: Juliette is going to be the main act at Teddy's first annual Music City Festival, but the blowback by the fans and press over the Wentworths, will throw her for a loop and drags down the event. She is going to demand that Glenn find out who leaked career-killing gossip to the tabloids, so she can get ahead of the bad press by calling them out.
Rayna is going to be determined to buy herself out of her Edgehill contract once and for all, even though Tandy and Luke counsel otherwise. Should she risk all her assets on Highway 65? Deacon and Gunnar are going to find themselves marginalized at the Festival and will team up to to put on an unauthorized show. Scarlett is going to freeze out Zoey and Gunnar ,but draws closer to Avery. However, by evening's end, someone from the world of "Nashville" is going to be gone forever.
Guest stars will include: Kimberly Williams-Paisley as Peggy Kenter, Judith Hoag as Tandy Hampton, Chaley Rose as Zoey, Aubrey Peeples as Layla, Ed Amatrudo as Glenn Goodman, Derek Krantz as Brent ,and Charlie Bewley as Charles Wentworth. The episode was written by Meredith Lavender & Marcie Ulin and directed by Patrick Norris.
Episode 10 is scheduled to air on Wednesday night, December 11th at 9pm central time on ABC. Stay tuned. Follow us on Facebook by Clicking Here. Follow us on Twitter by Clicking Here.
Did You Enjoy this Post? Subscribe to Hollywood Hills on Facebook, Twitter, & Email
Recent Posts from On The Flix: