Subscribe to HWH's Free Updates:
New Nashville Season 2,Episode 2 Small Spoiler Teasers & Title Revealed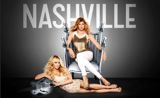 New Nashville season 2,episode 2 small spoiler teasers & title revealed. Recently, Spoiler TV dropped some new,small spoiler dish for the upcoming "Nashville" season 2, episode 2. We also got a title for it, which is, "Never No More, " and it turns out that Edgehill will get a new chief that will be looking to put the label back on top.
Juliette's career is going to get bigtime threatened by a new reality TV star that's shown up on the scene. In their spoiler statement, here's what they said about how episode 2: "Edgehill's new chief, Jeff Fordham (Oliver Hudson), is determined to put the label back on top; a reality TV star threatens Juliette's career."
Episode 2 is scheduled to air on Wednesday night, October 2nd at 9pm central time on ABC. Stay tuned. Follow us on Facebook by Clicking Here. Follow us on Twitter by Clicking Here.
Did You Enjoy this Post? Subscribe to Hollywood Hills on Facebook, Twitter, & Email
Recent Posts from On The Flix: