Subscribe to HWH's Free Updates:
New Nashville Season 2,Episode 4 Dramatic Spoilers & Clips Released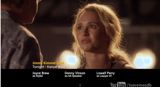 New Nashville season 2,episode 4 dramatic spoilers & clips released. Last night, ABC dropped the new spoilers and sneak peek,clip (below) for their upcoming "Nashville" episode 4 of season 2, and it looks very drama-filled and intense as Maddie runs away, Rayna has to cancel her tour with Juliette, and more! The episode is called, "You're No Angel Yourself."
In the new episode 4, Rayna is going to cancel the tour with Juliette ,and Maddie will be at the center of a dramatic turn of events when she discovers Teddy plans to marry Peggy. Rayna is going to leave Juliette in a lurch when she decides she needs to cancel the remainder of the tour. Teddy is going to propose to Peggy and asks her to be discreet around the girls, but when Maddie sees her grandmother's ring hanging from Peggy's neck, the charade is going to end.
Maddie will be confused and hurt ,and will find herself ,turning to an unlikely friend. Tandy will end up, uncovering more troubling information about Rayna and her mother's death, but her attempt to share the discovery with Rayna, will get hijacked by Maddie's reaction to Teddy and Peggy's engagement.
Deacon will find out that he has more in common with Megan than just his case. Episode 4 is scheduled to air on Wednesday night,October 16th at 9pm central time on ABC. Stay tuned. Follow us on Facebook by Clicking Here. Follow us on Twitter by Clicking Here.
Did You Enjoy this Post? Subscribe to Hollywood Hills on Facebook, Twitter, & Email
Recent Posts from On The Flix: