Subscribe to HWH's Free Updates:
New Nashville Season 2,Episode 6 Spoilers & Clips Released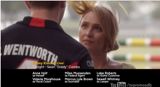 New Nashville season 2,episode 6 spoilers & clips released. Last night, ABC dropped the new spoilers and sneak peek,clip (below) for their upcoming "Nashville" episode 6 of season 2, and it looks quite intriguing as Juliette continues to get her freak on with a married man, Gunner continues to sleep around with Zoey, and more. The episode is called, "It Must Be You."
In the new episode 6, Rayna and Juliette will both attend Nashville's biggest Polo match of the year with differing agendas. Rayna is going to set the record straight on all things personal and professional in a candid interview with ABC News' Robin Roberts. Determined to be her own boss, Rayna will attend the Belle Meade Polo Match to seek out investors for her own label, Highway 65, but will get surprised by the reaction from Nashville's elite.
In the meantime, Juliette, who is also at the event, will run into Charlie Wentworth, and Luke Wheeler (guest star Will Chase). Deacon is going to have an awkward encounter. With her life about to change dramatically, Scarlett will lean on Avery for advice, and Teddy will announce to the press that he and Peggy are getting married.
Guest stars are going to include: Judith Hoag as Tandy, Will Chase as Luke Wheeler, Charlie Bewley as Charles Wentworth, Christina Chang as Megan Vannoy, Chaley Rose as Zoey Dalton, David Alford as Bucky Dawes and Ed Amatrudo as Glenn Goodman, Nick Gomez as Santiago and Wilbur Fitzgerald as Bill Walters ,and Robin Roberts as herself.
The episode was written by Monica Macer ,and directed by Kate Woods. Episode 6 is scheduled to air on Wednesday night, October 30th at 9pm central time on ABC. Stay tuned. Follow us on Facebook by Clicking Here. Follow us on Twitter by Clicking Here.
Did You Enjoy this Post? Subscribe to Hollywood Hills on Facebook, Twitter, & Email
Recent Posts from On The Flix: