Subscribe to HWH's Free Updates:
New NCIS Los Angeles Season 5,Episode 6 Official Spoilers,Synopsis Released By CBS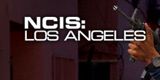 New NCIS Los Angeles season 5,episode 6 official spoilers,synopsis released by CBS. Recently, CBS served up the new, official, synopsis/spoilers for their upcoming "NCIS: Los Angeles" episode 6 of season 5, and it sounds pretty intriguing as the NCIS L.A. crew interrogates a young 15 year old hacker, and more. The episode is called, "Big Brother."
In the new episode 6 press release: The NCIS: LA Team will interrogate a 15-year-old suspect whose hacking skills have compromised terrorist missions. Press release number 2: Callen is going to go undercover at a prestigious high school after a 15-year-old hacker compromises terrorist missions.
Guest stars will include: David Furr as FBI Senior Special Agent Jonas Ambrose, Billy Smith as NCIS Agent Roger Carter, Sophie Oda as Cindy Chang, Jeff Branson as FBI Agent Norman Jenkins, Nealla Gordon as Administrator, Rachel Luttrell as CIA Agent Yvette Lowell, Lisa Marie Woods as Female Student, and Aviad Bernstein as Male Student.
The episode was written by Jordana Lewis Jaffe, and directed by Steven DePaul. Episode 6 is scheduled to air on Tuesday night, October 29th at 8pm central time on CBS. Stay tuned. Follow us on Facebook by Clicking Here. Follow us on Twitter by Clicking Here.
Did You Enjoy this Post? Subscribe to Hollywood Hills on Facebook, Twitter, & Email
Recent Posts from On The Flix: