Subscribe to HWH's Free Updates:
New NCIS Los Angeles Season 5,Episode 7 Official Spoilers,Synopsis Released By CBS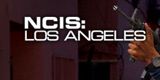 New NCIS Los Angeles season 5,episode 7 official spoilers,synopsis released by CBS. Recently, CBS revealed the new, official,synopsis/spoilers for their upcoming "NCIS: Los Angeles" episode 7 of season 5, and it sounds quite intriguing as a much larger threat will loom in a train yard murder investigation, and more. The episode is called, "The Livelong Day."
In the new episode 7 press release: While investigating the murder of a train yard security guard, the NCIS: LA team will uncover a larger plot for a train attack. Press release number 2: The NCIS: LA team will notify Homeland Security when a murder investigation exposes a larger threat to a Los Angeles-based train.
Guest stars will include: Brett Rice as Anthony Trager, Kari Coleman as Jillian Rome, Brando Eaton as Mitchell Rome, Derek Ray as Gil Bellamy, Yolanda Campbell as Tammy Townsend, Ian Reed Kesler as Jeremy Pernell, Jorge-Luis Pallo as Special Agent Salazar, Lanny Joon as Brian Cheng, Connie Sawyer as Ida, and Diane Yang as Kim.
The episode was written Joe Sachs, and directed by Dennis Smith. Episode 7 is scheduled to air on Tuesday night, November 5th at 8pm central time on CBS. Stay tuned. Follow us on Facebook by Clicking Here. Follow us on Twitter by Clicking Here.
Did You Enjoy this Post? Subscribe to Hollywood Hills on Facebook, Twitter, & Email
Recent Posts from On The Flix: