Subscribe to HWH's Free Updates:
New Nikita Season 4,Episode 4 Official Spoilers,Synopsis Released By CW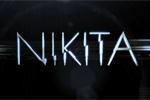 New Nikita season 4,episode 4 official spoilers,synopsis released by CW. Recently,CW revealed the new,official,synopsis/spoilers for their upcoming "Nikita" episode 4 of season 4, and it sounds quite interesting as Nikita and company get offered a complete,clean slate, and more. The episode is called, "Pay-Off."
In the new episode 4 press release: The Shop will offer Nikita the deal of a lifetime. Jones (guest star David S. Lee) will bench Amanda and take back the reigns of the operation. He will call Nikita and offer her and the entire team complete freedom by wiping away their identities and faking their deaths if they walk away from their mission.
The team will land the plane on a secluded Pakistan air strip, but the local drug czar and his men, will storm the plane and demand ten million dollars. So, Nikita will call Alex for the money. After Alex pulls diamonds out of a safe deposit box to pay the insurgents, Sam is going to see an opportunity to recoup his losses and contemplates stealing the diamonds.
Meanwhile, Michael is going to come face-to-face with an old adversary, Ramon (guest star Simon Kassianides), who hits Michael with some hard truths. Dwight Little directed the episode, and it was written by Terry Matalas & Travis Fickett. Episode 4 is scheduled to air on Friday night, December 13th at 8pm central time on the CW. Stay tuned. Follow us on Facebook by Clicking Here. Follow us on Twitter by Clicking Here.
Did You Enjoy this Post? Subscribe to Hollywood Hills on Facebook, Twitter, & Email
Recent Posts from On The Flix: