Subscribe to HWH's Free Updates:
New Originals Episode 10,Season 1 Spoilers Delayed For Winter Break Madness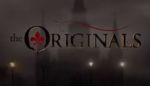 New Originals episode 10,season 1 spoilers delayed for Winter break madness. Hey "Originals" fans. We just wanted to let you guys know that new episode 10 of season 1 spoilers will be halted due to the show, hitting its Winter Break hiatus. Currently, the show hasn't been given an official return date, but we're guessing that it will be sometime in January 2014, or if they want to be really mean, they'll make us wait until February 2014.
CW also didn't reveal a title for the episode, so right now, there's no intel on it. However, we're hoping CW leaves us with a promo/spoiler clip after episode 9 airs tonight, November 3rd at 7pm central time. That episode looks pretty interesting as they'll introduce a new female werewolf to the mix.
All the werewolves will end up, getting severely attacked, and more. Stay tuned. Follow us on Facebook by Clicking Here. Follow us on Twitter by Clicking Here.
Did You Enjoy this Post? Subscribe to Hollywood Hills on Facebook, Twitter, & Email
Recent Posts from On The Flix: