Subscribe to HWH's Free Updates:
New Originals Episode 3,Season 1 Intense Spoilers & Clips Released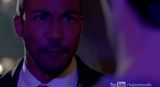 New Originals episode 3,season 1 intense spoilers & clips released. Last night, CW dropped the new spoilers and sneak peek,clip (below) for their upcoming "The Originals" episode 3 of season 1, and it looks wickedly intense as Marcel scream and shouts over keeping what is his, more battling goes down, and more. The episode is called, "Tangled Up In Blue."
In the new episode 3, after discovering interesting news about someone in Marcel's inner circle, Klaus and Rebekah will come together to attempt to unravel Marcel's empire from within, in spite of Elijah's concerns. They will enlist help from Sophie, who is reluctant to get involved for fear of the wrath of Marcel's secret weapon, Davina. Rebekah will sneakily invite an oblivious Cami to a huge vampire party thrown by Marcel, managing to anger Marcel in the process.
Elsewhere, Hayley is going to learn from the witch ,Sabine (guest star Shannon Kane), that the supernatural creatures of New Orleans are reacting to the potential existence of a hybrid baby. Episode 3 is scheduled to air on Tuesday night, October 15th at 7pm central time on the CW. Stay tuned. Follow us on Facebook by Clicking Here. Follow us on Twitter by Clicking Here.
Did You Enjoy this Post? Subscribe to Hollywood Hills on Facebook, Twitter, & Email
Recent Posts from On The Flix: