Subscribe to HWH's Free Updates:
New Originals Episode 6,Season 1 Official Spoilers,Synopsis Released By CW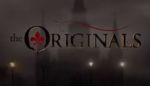 New Originals episode 6,season 1 official spoilers,synopsis released by CW. Recently, CW revealed the new,official,synopsis/spoilers for their upcoming "Originals" episode 6 of season 1, and it sounds pretty intriguing as powerful Davina will attempt to learn how to better control her massive powers, and more. The episode is called, "Fruit of the Poisoned Tree."
In the new episode 6 press release: When Klaus discovers Hayley's life is being threatened, he is going to go to extreme lengths to protect her and their unborn baby. Having a difficult time dealing with the tragic events of her past, Cami will turn to Father Kieran for guidance. Feeling as though he can trust no one, Marcel is going to visit an old friend to seek out some advice, while Davina takes steps to learn how to control her magic.
Finally, Klaus will deliver some surprising news to Father Kieran. Episode 6 is scheduled to air on Tuesday night, November 5th at 7pm central time on the CW. Stay tuned. Follow us on Facebook by Clicking Here. Follow us on Twitter by Clicking Here.
Did You Enjoy this Post? Subscribe to Hollywood Hills on Facebook, Twitter, & Email
Recent Posts from On The Flix: