Subscribe to HWH's Free Updates:
New Scandal Season 3,Episode 10 Official Spoilers,Synopsis Released By ABC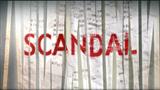 New Scandal season 3,episode 10 official spoilers,synopsis released by ABC. Recently, ABC revealed the new,official,synopsis/spoilers for their upcoming "Scandal" episode 10 of season 3, and it sounds pretty intense and intriguing as everyone is going to have to pay a hefty price for their actions, things will never be the same, and more. The episode is called, "A Door Marked Exit."
In the new episode 10 press release: Now that the truth is out there, things are never going to be the same and everyone will have to face the consequences of their actions. Currently,guest stars are to be announced. The episode was written by Zahir McGhee and directed by Tom Verica.
Episode 10 is scheduled to air on Thursday night, December 12th at 9pm central time on ABC. Stay tuned. Follow us on Facebook by Clicking Here. Follow us on Twitter by Clicking Here.
Did You Enjoy this Post? Subscribe to Hollywood Hills on Facebook, Twitter, & Email
Recent Posts from On The Flix: