Subscribe to HWH's Free Updates:
New Sons Of Anarchy Season 6,Episode 8 Small Spoiler Teaser & Title Revealed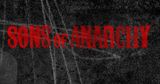 New Sons Of Anarchy season 6,episode 8 small spoiler teaser & title revealed. Recently, Spoiler TV served up a new,small, spoiler snippet for the upcoming "Sons Of Anarchy" episode 8 of season 6. They also delivered the official title for it, which will be called, " Los Fantasmas," and it turns out that the pressure is going to bigtime, mount on Jax when his past transgressions and family pull in him in all kinds of different directions.
In their spoiler report, they said: " Episode 6.08 – Los Fantasmas. Pressure mounts on Jax as the sins of his club and family pull him in different directions. Written by Roberto Patino & Kurt Sutter; directed by Peter Weller." Episode 8 is scheduled to hit the airwaves on Tuesday night, October 29th at 9pm central time on FX. Follow us on Facebook by Clicking Here. Follow us on Twitter by Clicking Here.
Did You Enjoy this Post? Subscribe to Hollywood Hills on Facebook, Twitter, & Email
Recent Posts from On The Flix: