Subscribe to HWH's Free Updates:
New Supernatural Season 9,Episode 10 Delayed,Not Airing Til January 2014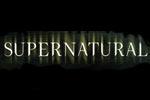 New Supernatural season 9,episode 10 delayed,not airing til January 2014. Hey, "Supernatural" fans. We know you guys must have been disappointed to see all the junk that replaced the new episode 10 of season 9, titled, "Road Trip," last night. Well, the reason for that is the show has hit its Winter break hiatus,and is not expected to be back in action until January 14th,2014, so go ahead and mark that down on your TV calendars.
CW did release a promo/spoiler clip (below) ,last week, in case you haven't got a chance to view it yet. It reveals that whoever is really inside Sam, isn't playing Mr. nice guy anymore as he betrays Dean,and threatens to destroy Sam's body! He also starts viciously attacking.
Dean will have to hit up shady Crowley for help, which puts him in a wicked bind. Obviously, Crowley's deal for saving Sam, will be to get set free, and more. Check it out,below, and stay tuned. Follow us on Facebook by Clicking Here. Follow us on Twitter by Clicking Here.
Did You Enjoy this Post? Subscribe to Hollywood Hills on Facebook, Twitter, & Email
Recent Posts from On The Flix: