Subscribe to HWH's Free Updates:
New Vampire Diaries Season 4,Episode 6 Official Synopsis,Spoilers Released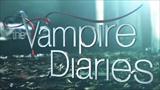 New Vampire Diaries season 4,episode 6 official synopsis,spoilers released. Recently, CW released the new,official synopsis/spoilers for their upcoming "Vampire Diaries" episode 6 of season 4,and it sounds pretty intense as Elena starts hallucinating,and more. The episode is called, "We All Go A Little Mad Sometimes."
In the new, 6th episode, Terrifying hallucinations are going to leave Elena very shaken and confused, causing her to make a dangerous mistake. After giving Stefan some very disturbing news about Elena, Klaus is going to take matters into his own hands. Professor Shane (guest star David Alpay) will reveal a story of ancient witchcraft to Damon and Bonnie.
With help from Klaus and Stefan, Jeremy is going to begin a new chapter in his life. Elena is going to make a painful,personal confession to Stefan. Matt is going to give Damon startling new information about Professor Shane. Episode 6 is due to air on Thursday night,November 15th at 7pm central time on the CW. Follow us on Facebook by Clicking Here. Follow us on Twitter by Clicking Here.
Did You Enjoy this Post? Subscribe to Hollywood Hills on Facebook, Twitter, & Email
Recent Posts from On The Flix: