Subscribe to HWH's Free Updates:
New Vampire Diaries Season 5,Episode 5 Official Spoilers,Synopsis Released By CW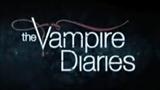 New Vampire Diaries season 5,episode 5 official spoilers,synopsis released by CW. Recently, CW dropped the new,official synopsis/spoilers for their upcoming "Vampire Diaries" episode 5 of season 5, and it sounds quite intriguing as Elena will have her first encounter with a new guy that may eventually tear she and Damon's relationship apart, and more. The episode is called, "Monster's Ball."
In the new episode 5 press release: On campus, Elena will get touched by a sad and secretive student ,named Aaron (guest star Shaun Sipos). Elena and Damon are going to attend the Whitmore Historical Ball ,dressed as Anne Boleyn and Henry VIII. At the Ball, Elena is going to share a dance with Dr. Maxfield (guest star Rick Cosnett), who has a disturbing message for her.
Caroline's evening at the Ball is going to take her from happiness to heartbreak. Meanwhile, Nadia (guest star Olga Fonda) will reveal her surprising history to Katherine. Damon will try to make a deal with Silas. Silas' demand that Damon commit an unthinkable act, will lead to a violent confrontation.
Kat Graham and Zach Roerig will also star in the episode. Kellie Cyrus directed the episode, written by Sonny Postiglione. Episode 5 is scheduled to air on Thursday night, October 31st at 7pm central time on the CW. Stay tuned. Follow us on Facebook by Clicking Here. Follow us on Twitter by Clicking Here.
Did You Enjoy this Post? Subscribe to Hollywood Hills on Facebook, Twitter, & Email
Recent Posts from On The Flix: