Subscribe to HWH's Free Updates:
Once Upon A Time Season 2,Episode 5 Three New Spoiler Clips Hit The Net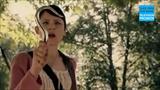 Once Upon A Time season 2,episode 5 three new spoiler clips hit the net. Recently, ABC dropped three,new,sneak peek,spoiler clips (below) for their upcoming "Once Upon A Time" season 2,episode 5,and they look pretty interesting as Emma and the gang, trap Captain Hook while in the fairytale land,and more. The episode is labeled "The Doctor."
In the first clip, David aka Charming knocks the hell out of the Doctor for kissing Mary aka Snow while they were still under the curse. Then they have a little chat session about getting back to the fairytale world. In the 2nd clip, Emma,Snow,and the crew have Captain Hook all tied up on a tree. Then he finally reveals his true identity to them,and Snow looks very shocked.
Finally,in the 3rd clip, evil Regina has just been told that her long lost lover has been raised from the dead. However,he's a monster ,now,so that doesn't sound too good. Check it out,below. Episode 5 airs tonight at 7pm central time on ABC. Follow us on Facebook by Clicking Here. Follow us on Twitter by Clicking Here.
Did You Enjoy this Post? Subscribe to Hollywood Hills on Facebook, Twitter, & Email
Recent Posts from On The Flix: