Subscribe to HWH's Free Updates:
Revenge Season 3 Margaux's Father To Arrive For Grayson Tension,New Spoilers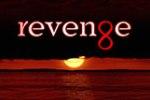 Revenge season 3 Margaux's father to arrive for Grayson tension,new spoilers. Recently, TV Line dropped new Revenge season 3 spoiler dish in their latest spoiler chat session in regards to Margaux's father. It turns out that he'll be around for at least 5 episodes, and he's going to serve up some sexual tension for Victoria, while bringing some very competitive action for Conrad.
In their spoiler chat reveal, here's what they had to say about it: "This just In: Margaux's billionaire media-magnate father is Hamptons-bound. The oft-referred-to-but-never-seen character, whose five-episode arc kicks off this spring, is being described as a cross between Rupert Murdoch and Cary Grant. And he apparently has unfinished business with the Graysons.
"He has a competitive history with Conrad and a deep-rooted sexual tension with Victoria," reads the casting notice, which calls for an actor in his 50s." Stay tuned. Follow us on Facebook by Clicking Here. Follow us on Twitter by Clicking Here.
Did You Enjoy this Post? Subscribe to Hollywood Hills on Facebook, Twitter, & Email
Recent Posts from On The Flix: