May 13, 2016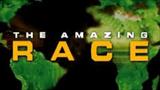 New Amazing Race season 29 confirmed,new spoilers already revealed. Hey, "Amazing Race" fans. We're totally happy to be able to tell you that CBS did indeed renew your favorite reality show for a brand new season 29 way back in late March 2016! And it turns out that we've already got a few spoiler teasers for you guys.
According to Reality Blurred, the show is planning to feature a cast full of strangers, and they pointed out that these will not be blind dates like in one of the previous seasons.
The producers are pairing up single people with random strangers, which sounds pretty interesting. Keep in mind that Reality Blurred is deriving these spoilers from casting notices that the show has put out, so they are not officially confirmed.
Read More..>>