September 15, 2016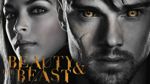 New Beauty And The Beast season 5 never happening,CW canceled it forever. Hey, "Beauty And The Beast" fans. Unfortunately, we have to tell you guys that your favorite show has been confirmed to have seen its last day with tonight's season 4 finale show.
There will never be a new season 5 to look forward to as CW actually decided to cancel it way back in October 2015 according to a report from Variety.
Apparently, CW president, Mark Pedowitz, really liked it as a Sumer show, telling the press during the 2014 CW Television Critics Assn. press tour: "I truly like it as a summer series. One of our stated goals for the network was to have year-round programming.
We're doing more and more of this, and having 'Beauty and the Beast' gives us some scripted programming for summer.
Read More..>>