July 31, 2015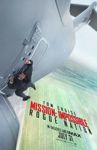 New Mission Impossible 5 Rogue Nation movie got mostly positive reviews from top critics. Paramount Pictures released their new action flick, "Mission Impossible 5: Rogue Nation" into theaters this weekend, and all the reviews are in from the top movie critics.
It turns out that it resonated quite well with most of them, getting an overall 75 score out of a possible 100 across 42 reviews at Metacritic.com.
It stars: Alec Baldwin, Jeremy Renner, Rebecca Ferguson, Simon Pegg, Tom Cruise and Ving Rhames. We've added blurbs from a few of the critics, below.
Matt Zoller Seitz at RogerEbert.com, gave it a great 100 score, saying: "McQuarrie understands that these films are essentially tall tales with a sense of humor, skating on the edge of parody at all times while maintaining a poker face."
Todd McCarthy at The Hollywood Reporter, gave it a 90 grade. He said: "The formula of ingredients is familiar and time-tested, to be sure, but some cocktails go down much better than others and McQuarrie and company have gotten theirs just right here."
Justin Chang from Variety, gave it a 90 score, stating: "At once questioning and reaffirming the pleasures of cinematic espionage, this is the rare sequel that leaves its franchise feeling not exhausted but surprisingly resurgent at 19 years and counting."
Michael Phillips at the Chicago Tribune, gave it an 88 score. He stated: "The most assured and satisfying of the five so far."
Richard Roeper from the Chicago Sun-Times, gave it an 88 score, saying: "At times the deception and the intrigue and the twists and turns make it nearly impossible follow every detail of the plot, but even when things get muddled, we know Ethan's our hero."
Alonso Duralde from TheWrap, gave it an 84 score, saying: "Mission: Impossible – Rogue Nation never pretends to be anything but a solidly entertaining collection of fighting, chasing, driving, falling and going-to-the-place-and-getting-the-thing. But at that level, it delivers completely. Choose to accept it."
Read More..>>