September 6, 2016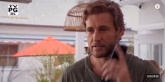 New Mistresses season 4,finale episode 13 shocking spoiler promo clip released. Last night, ABC served up the new promo/spoiler clip (below) for their upcoming "Mistresses" season finale episode 13 of season 4, and it looks very interesting , really dramatic and very shocking as it's revealed that we're going to see someone show back up on the scene that blows our minds!
It's revealed that Harry might have a son! We see Harry trying to explain the difficult situation to Josslyn, and more! The episode is called, "The Show Must Go On."
In the new episode 13 official plot summary: Fast-forward several months, Josslyn and Harry, as well as April and Marc, will be happily married and are new parents. Marc is going to take on the role of an overly concerned, overly attentive parent, while Harry will be more hands-off as he tries to navigate how to be a father.
Read More..>>