April 1, 2014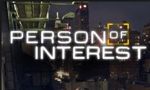 New Person Of Interest season 3,episode 20 official spoilers,synopsis released by CBS. Recently, CBS revealed the new,official,synopsis/spoilers for their upcoming "Person Of Interest" episode 20 of season 3, and it sounds quite interesting as Reese goes undercover as a Secret Service agent, and more. The episode is called, "Death Benefit."
In the new episode 20 press release: Reese will pose as a secret service agent to protect a congressman who may hold the key to stopping Decima's plans. Press release number 2: Reese is going to pose as a Secret Service agent to get close to the latest POI, a U.S. congressman who may hold the key to derailing Decima's plans to bring a second Machine online.
Guest stars will include: John Heard (McCourt), Morocco Omari (Carlson), Tracy Howe (Duran)
Stephanie Gibson (Leslie), Luis Bordoy (Ray), Murphy Guyer (Dunphy), Cortez Nance, Jr. (Disheveled Man)
Daniel J. Osipowich (SWAT Leader), Marcus Lorenzo (Julio), David Adams (Another SWAT), Kate Sullivan (Anchor #1), and Maurice DuBois (Anchor #2).
The episode was written by Lucas O'Connor and Erik Mountain, and it was directed by Richard J. Lewis. Episode 20 is scheduled to air on Tuesday night, April 15th at 9pm central time on CBS.
Read More..>>